Electronic pest control devices for outdoor use.
WEITECH
electronic repellers repel undesirable visitors using ultrasonic signals and/or vibrations. Dogs, cats, beech martens, rabbits, foxes, snakes, lizards, moles and burrowing rodents are frightened by the ultrasonic emissions or vibrations, which are completely harmless for domestic animals.
How do WEITECH ultrasonic devices work?
Some animals react to high-frequency sounds, usually known as ultrasounds. The effect of combining these sound signals and a broad range of constantly modulating frequencies is to drive numerous animals away without injuring or killing them.
Pest Control Europe offers you innovative solutions suitable for more specific requirements. We do not use any chemical products or poisons. The animals are repelled by a 100% natural method that protects the environment and human health.
With our Plug-and-Play system, our ultrasonic devices are easy to install. Comfortable and intuitive use is a priority for all our devices.
With our long experience in pest control devices, we manufacture our devices in strict compliance with European standards and provide you with a two-year warranty on all WEITECH products. Providing high-quality after sales service is a matter of honour for us.
Are you a dealer or a private individual? WEITECH electronic repellers are distributed in more than 30 countries in Europe, Africa and the Middle East. Use our online form to contact us for further information.
Moles are insect-eating mammals, although their essential diet is earthworms. They live in nests which they leave to forage for food. 4 times a day they dig hunting tunnels to feed, from which new molehills appear.
The area explored by a mole can extend from 600 to 900 m².
They are active throughout the year, particularly in spring and autumn and they can dig up to 20 m of tunnels per day.
There are 3 types of tunnels:
Peripheral tunnel: deep, no molehills, surrounding the territory. This tunnel is frequently used by the mole.
Main tunnels: these are used by the mole to get from the nest to the hunting ground. These tunnels run towards the centre of the area. They are deep and indicated by fairly large molehills at regular intervals.
Hunting tunnels: these are numerous and are extensions of the main tunnels. They are near the surface and marked by smaller molehills. In many cases they are only used once or twice.
Snakes
(from the Greek ὄφεις ópheis, serpentes in Latin), form the
Serpentes
sub-order (pronounced "serpentess"), are carnivorous reptiles with a long cylindrical body and no apparent limbs, less frequently called Ophidia. Like all squamates, snakes are amniotic vertebrates characterised by a tegument covered in overlapping scales protected by a thick horny layer. They regulate their body heat by means of three mechanisms: ectothermy, poikilothermy and bradymetabolism.
Among the special characteristics of snakes are a forked tongue, eyes without eyelids, an articulated skull and movable jaws to make it easier to ingest prey. Limbs have disappeared not only among snakes, but also two other groups of four-legged vertebrates: amphisbeana, other squamates and gymnophiona, which belong to the group of amphibians.
In the course of their long evolution going back to the Cretaceous period, snakes have perfected different ways to move without legs and have improved their systems for grasping prey, which made then successful in more varied biotopes. This means that they can live in almost all climates, even the most extreme excluding polar and sub-polar climates.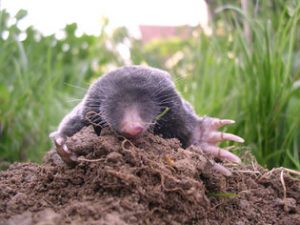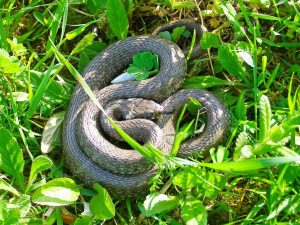 Weitech outdoor pest control products: